WELCOME HOME
We are a Reform Jewish community where you will be warmly welcomed and affirmed.
We're married and single, with and without children, toddlers and great-grandparents, straight allies and LGBTQ, seasoned Jews, interfaith, and folks who are beginning to connect with Reform Judaism.
Our programs and services are open to all, so check out our calendar or give us a call. We can't wait to meet you!
UPCOMING PROGRAMS
The 24th Annual Mitzvah Day will look different again this year! Join us again for Mitzvah Month.
The world needs us more than ever, and while most of our opportunities to give back will take place virtually or from a social distance, our commitment to our local community through volunteerism and tzedakah is unchanged.
Click here for more details.

#VolunteerNovember
וְטַהֵר לִבֵּֽנוּ לְעָבְדְּךָ בֶּאֱמֶת
Purify Our Hearts to Serve You - Reclaiming Soulful Living

Thursdays:
11/4, 11/11, 12/2 at 7:00 pm
(in-person & virtual)

Take a deep dive in three sessions with Rabbi Matt. Reconnect with your potential.
Meet in person at the temple or virtually. Click here for the Zoom link for December 2nd. . All sessions will be recorded.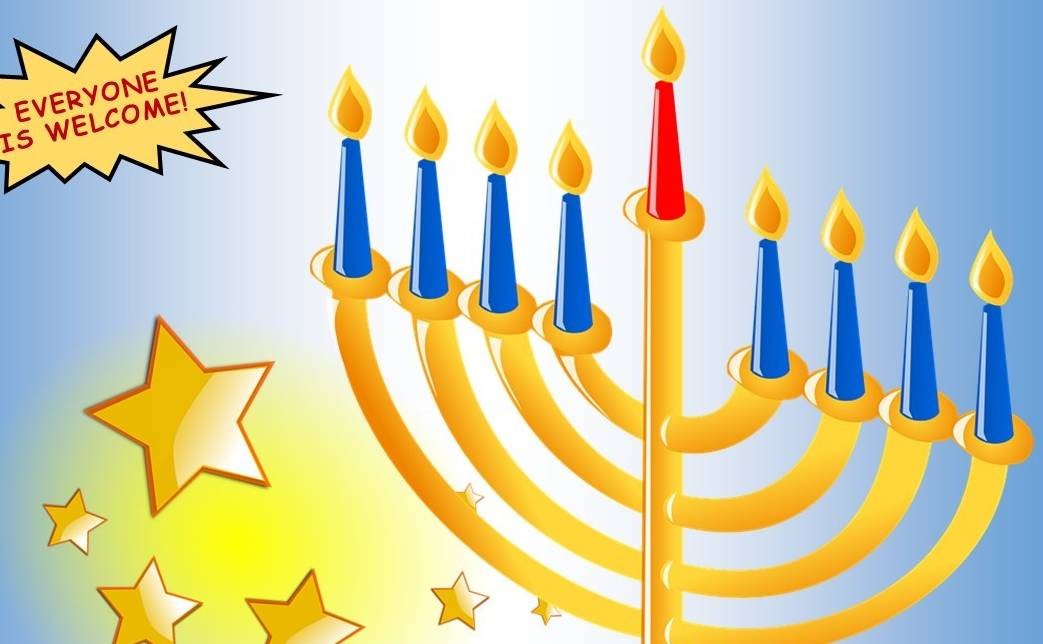 Hanukkah At the J
11/30/21 at 7:00pm
Community Hanukkah celebration at the Schenectady JCC.
Totally Terrific Tot Shabbat
PLEASE NOTE WE ARE NOT MEETING IN DECEMBER
we will be back in January with a new program format.
Look forward to seeing you then.
Student Cantor Ze'evi TovLev: Discussing their journey to the Cantorate and performing Hanukkah songs
Sponsored by Sisterhood & Brotherhood
12/6/21 at 7:30 pm
(please note the date in the temple bulletin is incorrect)
Sisterhood Zoom Planning Meeting
12/13/21 at 7:30 pm
Everyone is invited to attend (members and non-members of Sisterhood) and bring ideas for future meetings.
Please wear your favorite hat and you'll be entered in a drawing to win a $15 gift card to Wit's End.
Electric Cars - Everything You Should Know with Randy Simon
Sponsored by Brotherhood

12/19/21 at 10:00 am
(Virtual)

More information to come
Guest Speaker Professor Nancy J. Rosenbloom
1/10/22 at 7:30 pm
(virtual)

Little Miss Anarchist: Sonya Levien and Her Journey From The Tenement to Hollywood
Rev. Dr. Martin Luther King Jr Shabbat
1/21/21 at 7:00 pm
Guest speaker Reverend Doctor Amaury Tañón-Santos, Executive Director of SICM
MORE ABOUT SICM

Services in-person or Live-streamed
Dr. Ricki Lewis to discuss
Vaccine memories: from smallpox to polio to COVID
2/7/21 at 7:30 pm

Ricki Lewis is a science writer with a PhD in genetics. She is the author of life science textbooks used all over the world, other books, and has published thousands of articles. She's written nearly 100 articles on COVID.
Jews on the Chocolate Trail
4/7/22 at 7:00 pm
Rabbi Deborah Prinz speak virtually on her book Jews on the Chocolate Trail

READ MORE
REGISTRATION COMING SOON
Let's Talk Baseball

TBA at 7:00 pm
(virtual)

Monthly Zoom Group with Temple member Stan Strauss
Interested? Email strauss.stan@gmail.com
Stan will send Zoom link prior to the next meeting.
Torah Study
Saturdays at 9:00 am
(in-person & virtual)
One of the best-known secrets of Gates is our weekly Shabbat Morning Torah Study group with Rabbi Matt to study the weekly Torah portion. Whether you are a novice or an expert, you will enjoy our active, engaged group of adults who dissect the words in search of meaning of the text and apply it to our everyday lives. Join us live in the Hatkoff Room at 9:00 am at the Temple, or virtually at https://us06web.zoom.us/j/92566894395#success.
Wed, December 8 2021 4 Tevet 5782